Q2 2023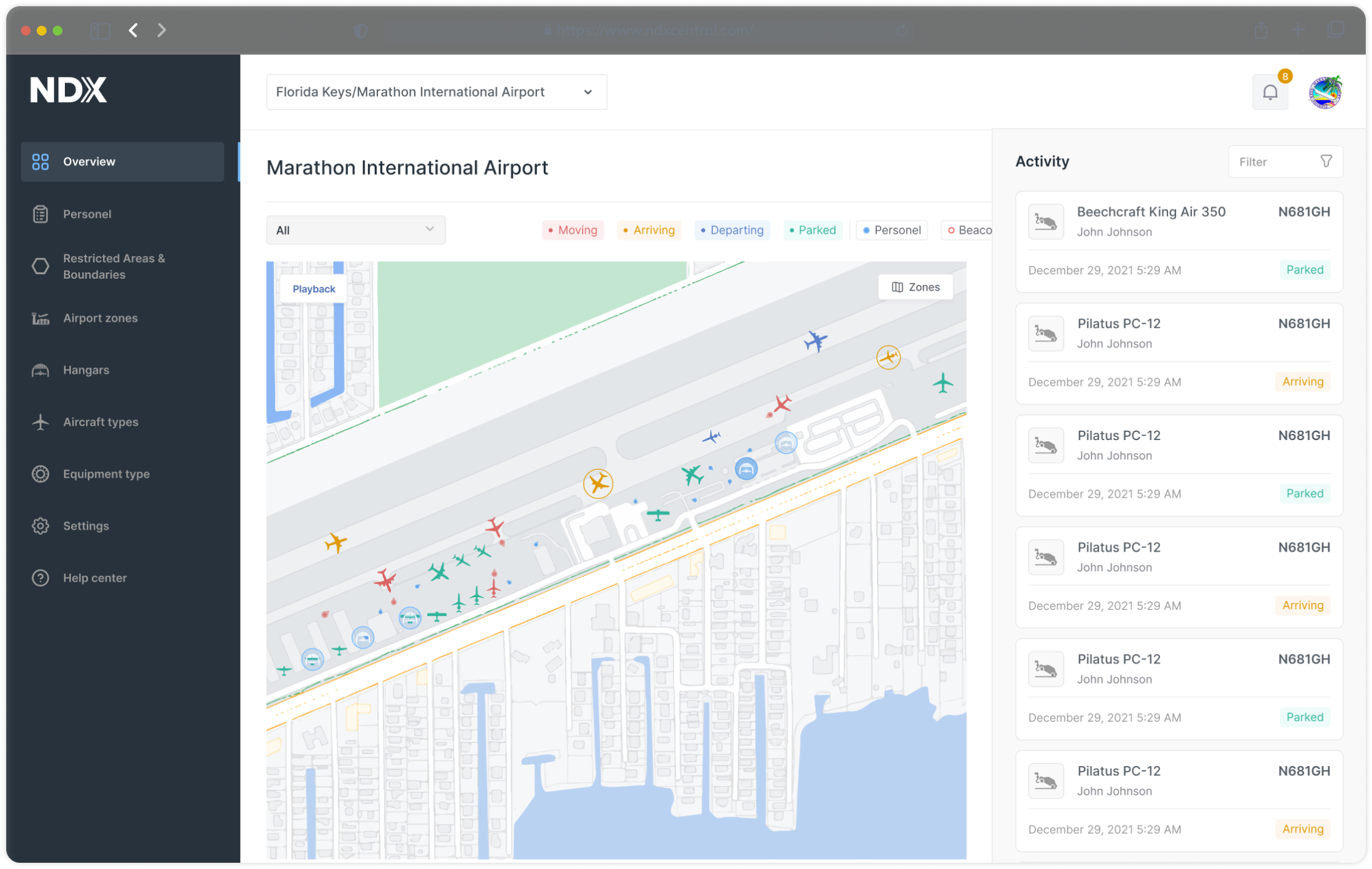 NDX Central's GroundOps module is an advanced software solution that provides FBOs with real-time safety monitoring and compliance automation for their ground operations. The software captures and reports data related to ground handling and support tasks. The GroundOps system ensures that all operations are being performed safely and efficiently, and in compliance with company policies and regulatory requirements. NDX Central's proximity-based technology ensures that line technicians are following company policies, and any deviations from SOPs can be a real-time alert or received at pre-determined reporting intervals -- helping FBOs improve their operational efficiency, reduce risks, and enhance safety outcomes. Additionally, the software provides real-time visibility into ground operations, enabling management to monitor and adjust workflows as needed. Overall, the GroundOps module helps aviation companies streamline their ground operations, reduce costs, and stay compliant with industry regulations.
Features
Ground Handling Data
Using our Ground Sentinel (mobile handheld device), line technicians can quickly perform a walkaround before towing an aircraft. Any observations outside of your SOPs will be immediately elevated to the management team. Using our proximity based technology, the GroundOps module will automatically track all towing, fueling and aircraft servicing operations.
Wing Walker Verification
Specific to your company policy and the situation, line technicians (through a seamless Ground Sentinel "pairing request") can confirm/validate they are part of specific towing operations.
Prevent Aircraft Misfuelings
With the GroundOps module, each refueler is equipped with high precision GNSS Ground Support Equipment Beacons that communicate with our Ground Sentinels. If a jet refueler approaches a piston aircraft for fueling, our connected network of software and hardware devices will identify this error and promptly ALERT the line technician driving the fueler.
FBO Business & Safety Rules
Customize your own business and safety rules to your operation. Proximity based geozones and speed limit thresholds can be placed on aircraft, GSE, or airport infrastructure. If a policy is breached, you can act on this information in real-time, utilize in continuous training, or identify reoccurring patterns that should be evaluated in the policymaking/review.
Live Airport Map
At a glance, quickly identify the real-time location of your employees, GSE, and aircraft. Line technicians use the Ground Sentinel to enhance each aircraft's arrival . Our system enables precise aircraft location on your ramp after the aircraft has powered down and has been towed to other areas of the field.
Near-Miss Playback
When a near-miss occurs, in real-time, the management team can be notified and readily review a re-animation of the event.
Incident investigation
The GroundOps module automatically collects and provides factual data producing a non-bias safety incident report. In real-time, you can understand Who is involved, What aircraft and vehicles are involved, When it happened, Where it happened (specifically), and thru the re-animation playback of the incident, you can readily understand Why it happened.
Hangar Inventory
Quickly identify the aircraft in your hangar. Each aircraft's last known location is updated in the database when your line technicians are utilizing our Ground Sentinel devices.